For a custom irrigation schedule: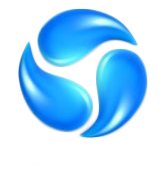 Please view the new San Jose Water Smart Demonstration Garden. Click on "Garden Tours".
For information on the programs we offer, click here.
Complimentary low flow showerheads and faucet aerators can be obtained during a water audit or in person at our main office at:
110 W. Taylor Street, San Jose CA 95110.
Email requests can be made by contacting: conservation@sjwater.com.
For information on complimentary water audits for all San Jose Water Company customers, click here.
For more information about rebate programs, such as for high efficiency clothes washers or toilets, or for the landscape rebate program, please visit the Santa Clara Valley Water District conservation website.
Designing a new garden? See the Smart From The Start landscape design templates.
Sustainable Gardening Tips:
Soils and Compost:
Incorporate compost 6" into your soil to retain water, reduce compaction, feed earthworms, and provide valuable nutrients to your plants.
Integrated Pest Management:
Remove irrigation water and fertilizer from areas where you don't want weeds to grow.
Water Saving Tips:
Be sure to fix all leaks promptly no matter how small they may seem.